We're converting our Saturday roleplaying game from the Aberrant system to a modified version of the Hero system, so I guess I'll have to use six sided dice now.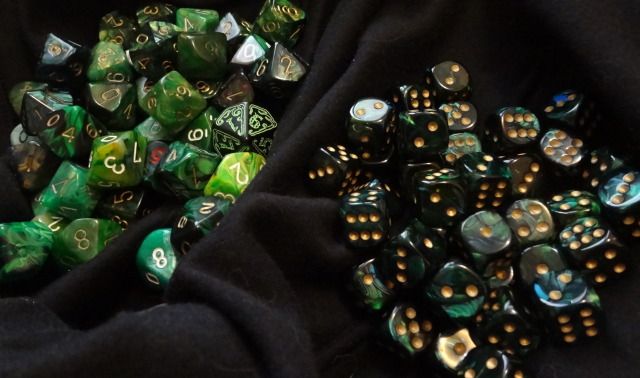 The conversion process is... strange. Claudia paid almost as many character points for her sunglasses as for the ability to transport herself halfway across the cosmos.

After converting our characters, we ran a practice combat to test the system. This combat largely consisted of a man shooting cosmic rays out of his face in an attempt to keep us away from his delicious blueberry pie.

I love being a gamer.