If you follow me on facebook, you probably already know about the phone call I made to Babe Lincoln yesterday. It went like this:
"Hi, is this [Babe Lincoln]? Great. Great! Hi. This is Lex. Okay, um, is your toilet paper single or double ply?"

Turns out it was double ply - I needed to know so I could glue a bunch of it to her face and torso.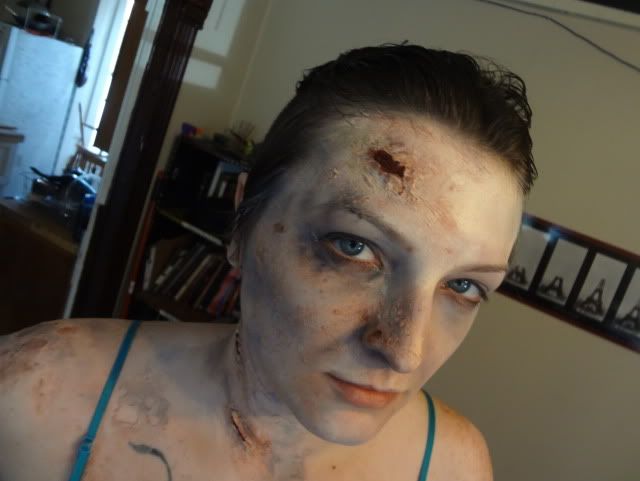 Then she paid me by taking off all her clothes and reading zombie Harry Potter fanfic out loud. I mean, she didn't do that just for me – it was part of the monster-themed Naked Girls Reading show at a local night club, but my ticket was free because I helped Babe Lincoln glue toilet paper to her face. I got quite the bargain, if you ask me.

My favorite part about this whole shenanigan (YES I USED SHENANIGAN IN THE SINGULAR DO YOU WANT TO FIGHT NOW) was that it gave me an excuse to experiment with gelatin for fake wounds. My experiments utterly failed, of course, but it's a start! I will learn this eventually. I just need to meet more naked ladies who want to look uglier than they really are for practice. I hope I meet some soon.

Until then, here are a few pictures from recent life.

I like Babe Lincoln's tattoos.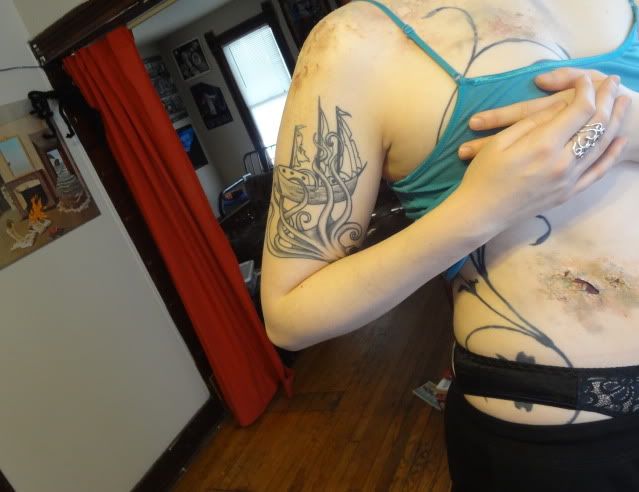 When I develop superpowers, my secret identity will probably look something like this. What do you think?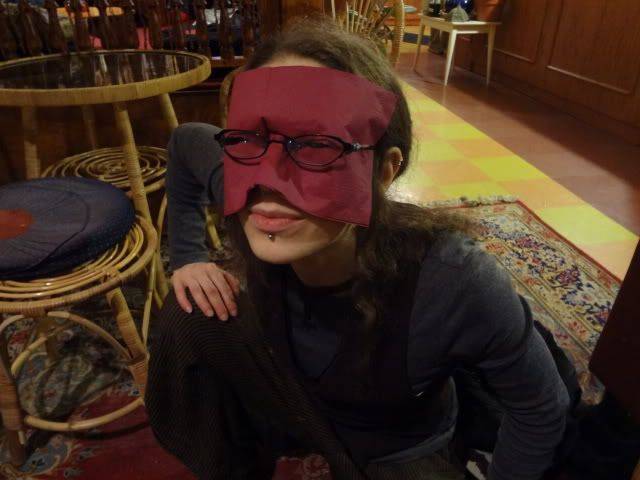 I asked my toes about it, but they couldn't seem to agree.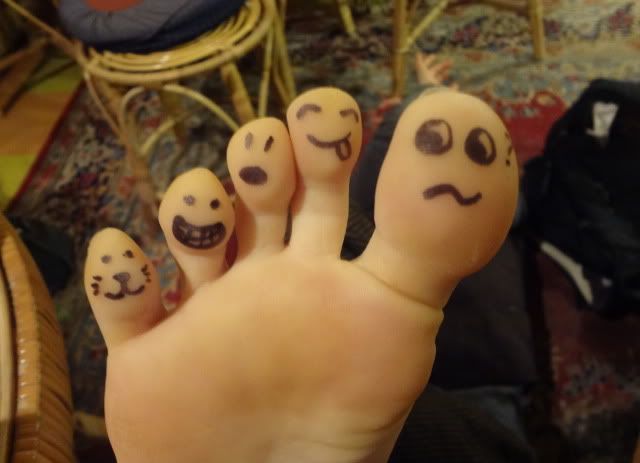 Laura has the bees knees.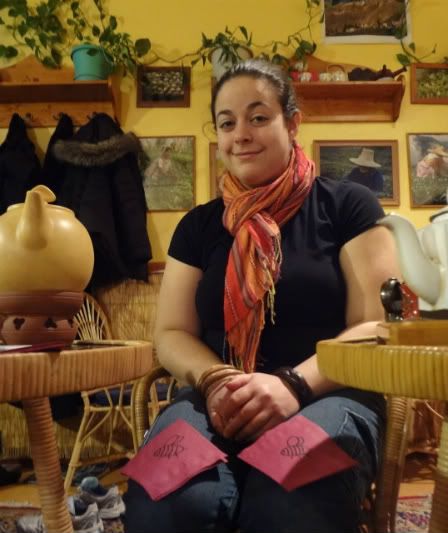 Mara gave me a present! The present was permission to rub her shiny bald head.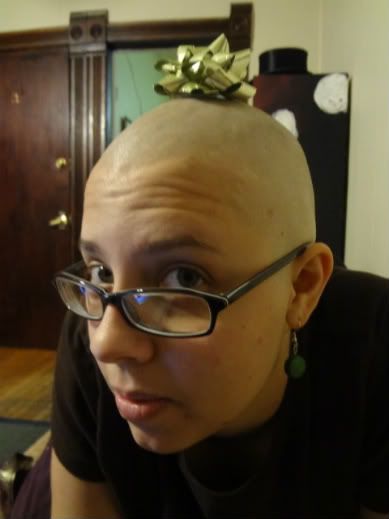 First makeup test for my new LARP character, taken right before stepping into the shower. I forgot to take pictures of myself on actual game day, but rest assured I 1) wore a shirt and, 2) painted all my visible skin. The paint on my hands rubbed off after a few minutes, though. I'll probably try food coloring for my hands next month.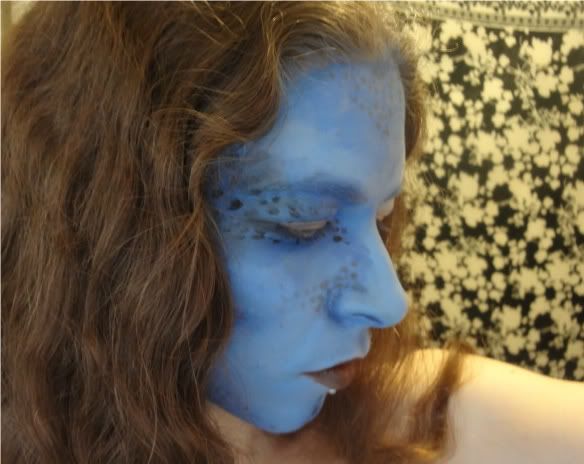 I don't understand why Inara won't visit us more frequently.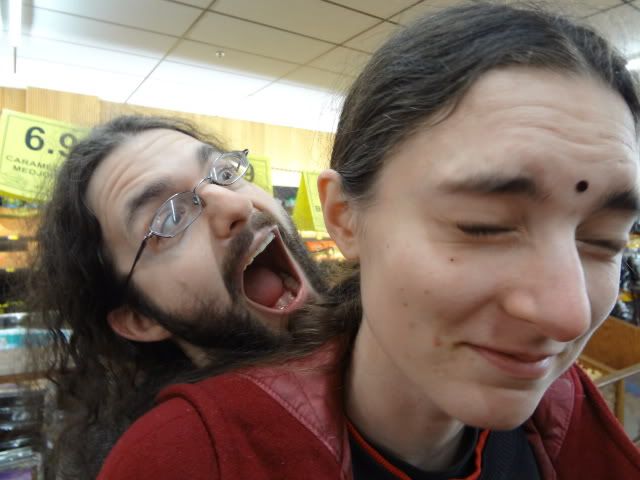 Zim, petting the pet grass. We did not adopt the grass.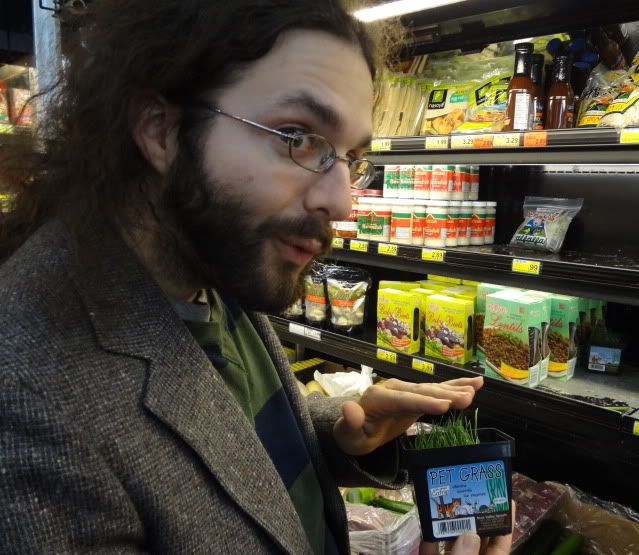 This picture explains most of the things you need to know about Mara.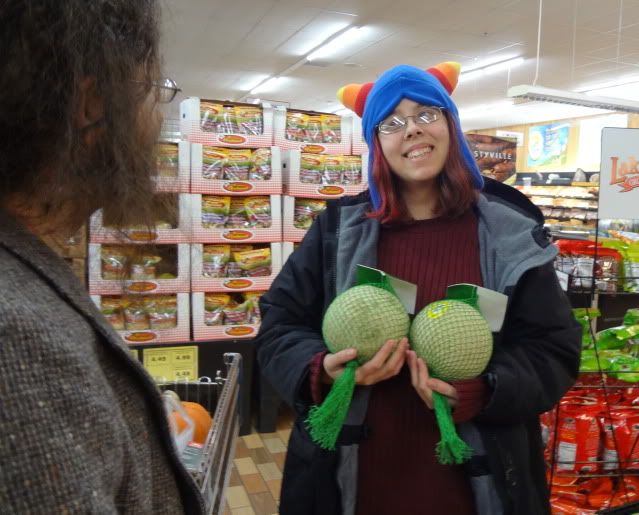 Guys, guys, I could be a hero! Cereal box Batman says so!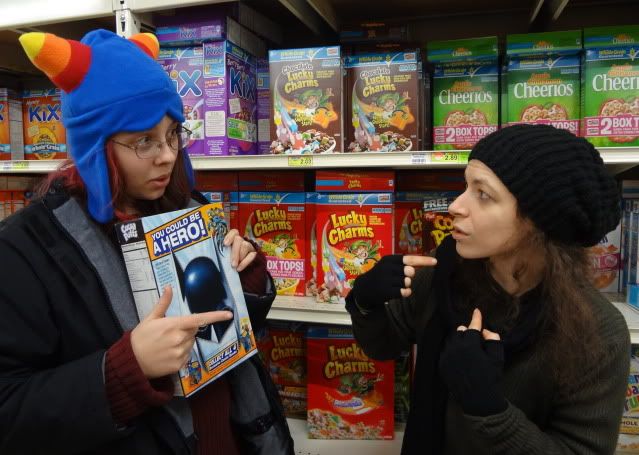 Oh man this is so exciting! I'm gonna get started by eating some cereal right now. But first I'll need a bowl.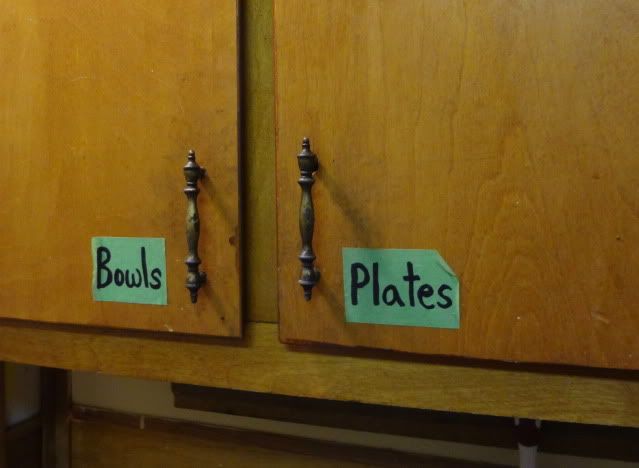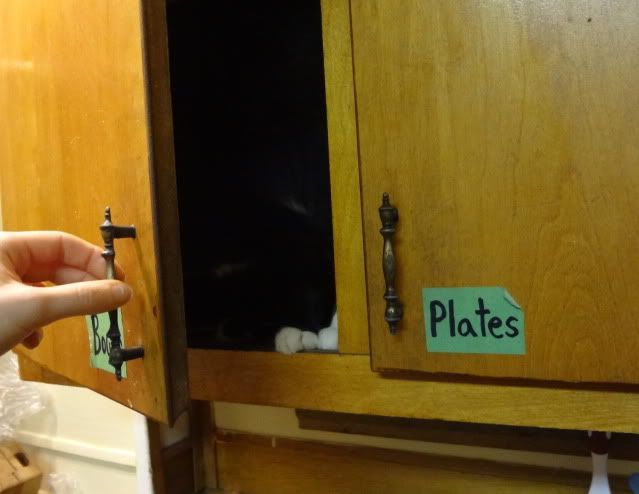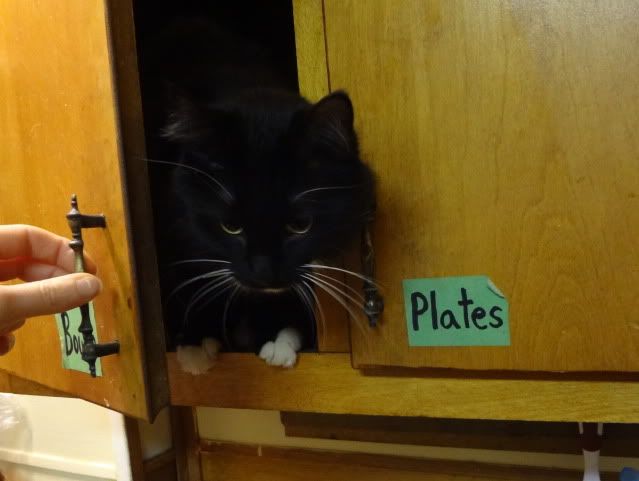 Curses! Foiled again.
If we didn't have cats, I'd be Batman by now.

I stopped for some coffee before game, and an old lady asked about my costume.
"I'm a redcap," I said.
"A redcap? What's that?"
"It's... It's like a... um, it's a murder faerie."
"Oh. How lovely."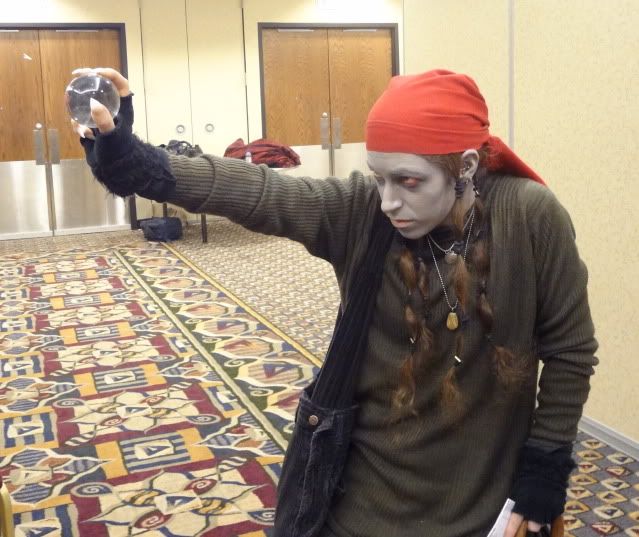 Justin looked particularly dashing that day, and I'm not the only one who noticed.
JUSTIN: You know that ballet instructor playing the troll in LARP?
LEX: Yeah?
JUSTIN: She juggles too.
LEX: You found a juggling troll ballet dancer? Good god, that's like your perfect woman!
JUSTIN: Yeah, I'm really feeling the celibacy right now.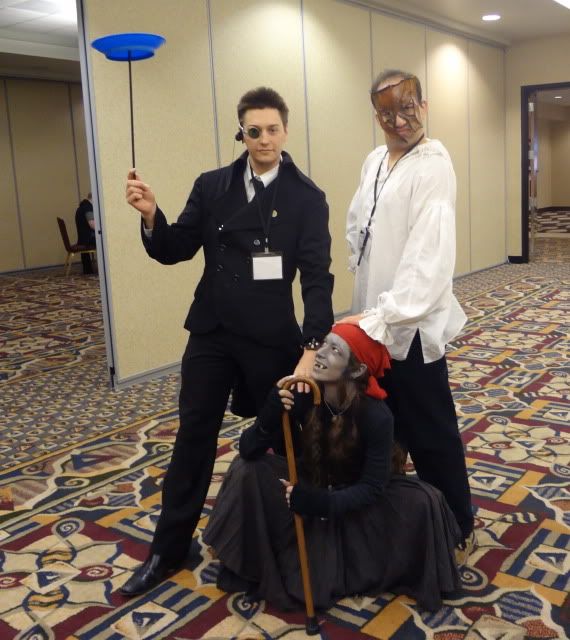 Poor Justin. Pretty clergymen have it so hard.